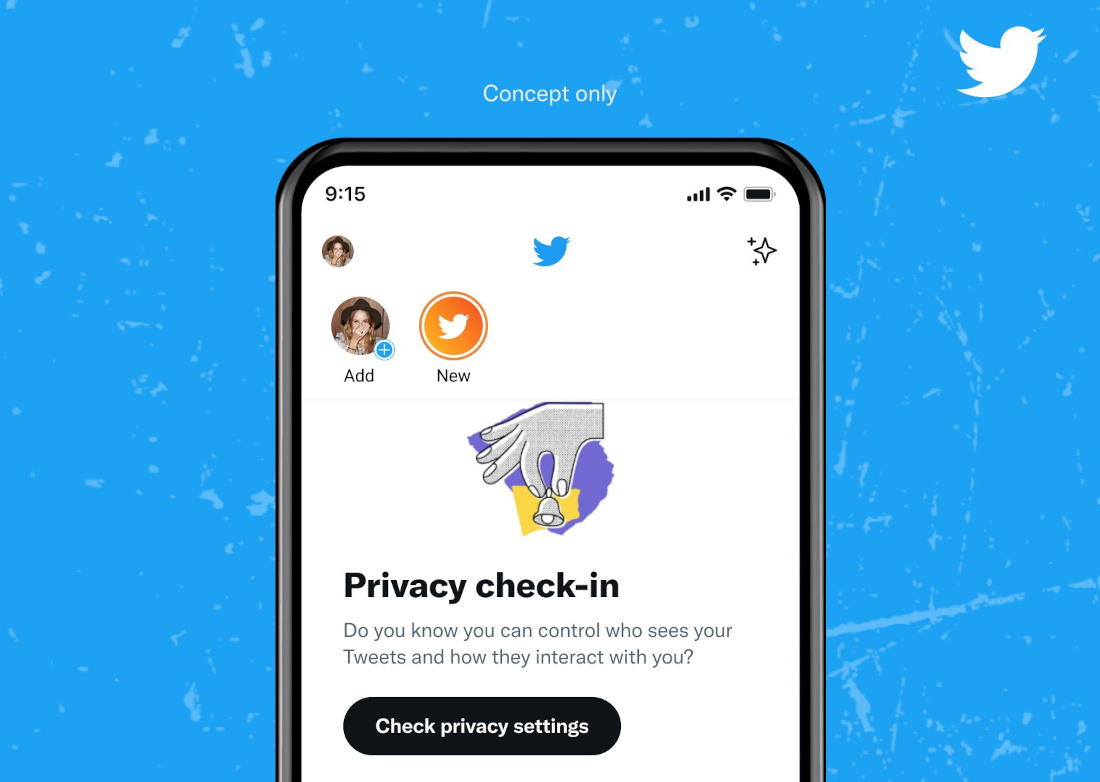 In this advance social media world user privacy is a most important part of online social media platform. However, twitter is surprisingly looking to improve their user privacy settings with a few features. Such as the ability to toggle the discoverability of their accounts, check their account's privacy setting with a one-stop "Privacy check-up" and many more.
Also read : Mi Mix 4 Confirm To Come With Completely Invisible Under-Display Camera And Secondary Display At The Back.
Privacy check-up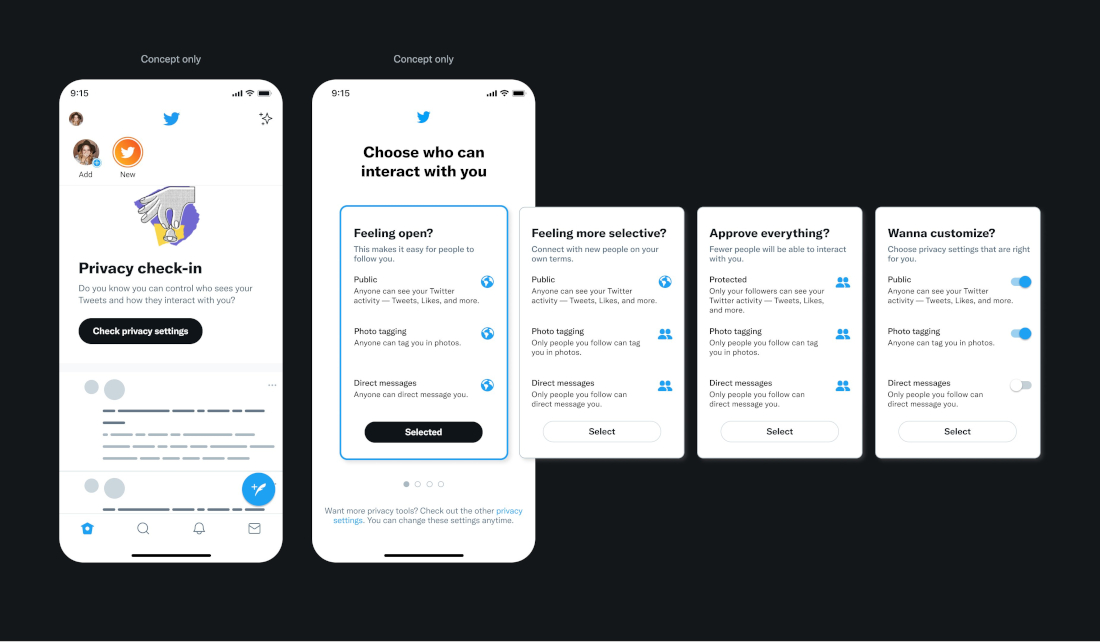 Twitter's "Privacy check-up" feature is design to help educate users on the available privacy settings that Twitter offers. Many users may not be aware of the various privacy settings. And the privacy check-up will show all the important settings in one-place.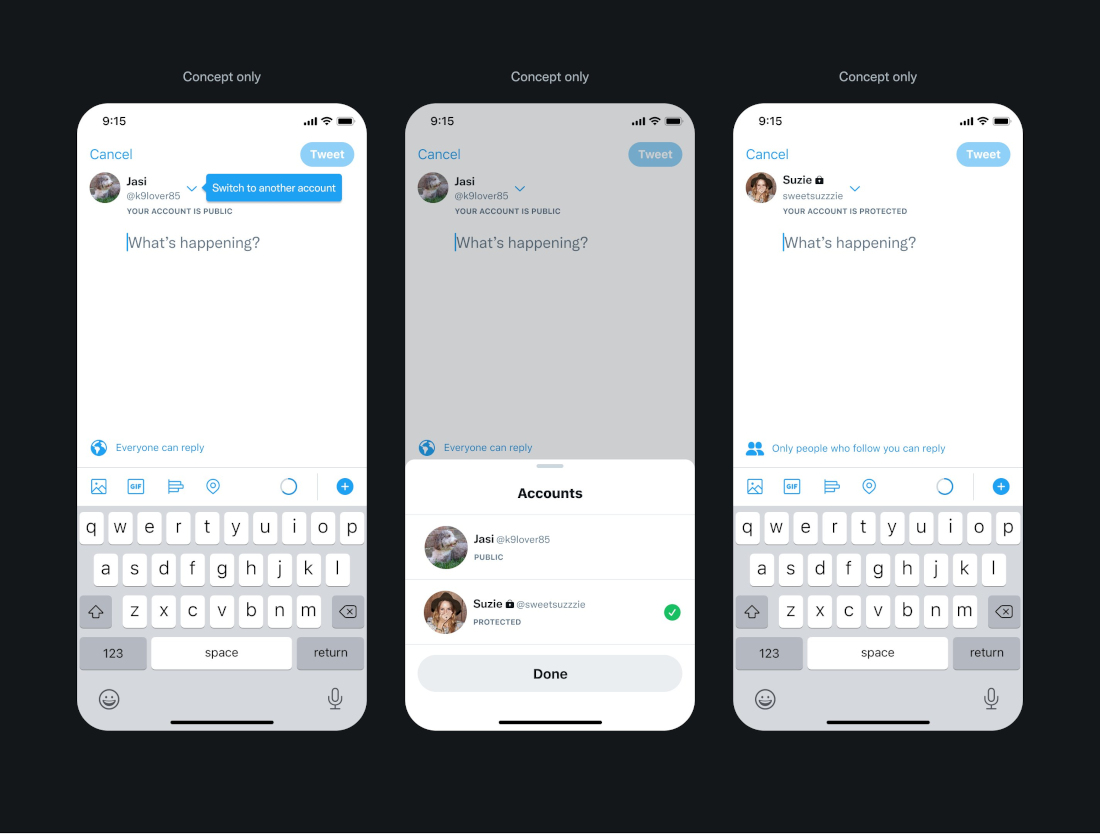 Moreover, create display for new tweets and replies may get an update where it will obviously show from which account is the user tweeting from. This is useful for users who are sign into multiple accounts.
Also read : Realme C11 2021 With 6.5-Inch HD+ Display Launched In India For Rs. 6799
Reminder to protect account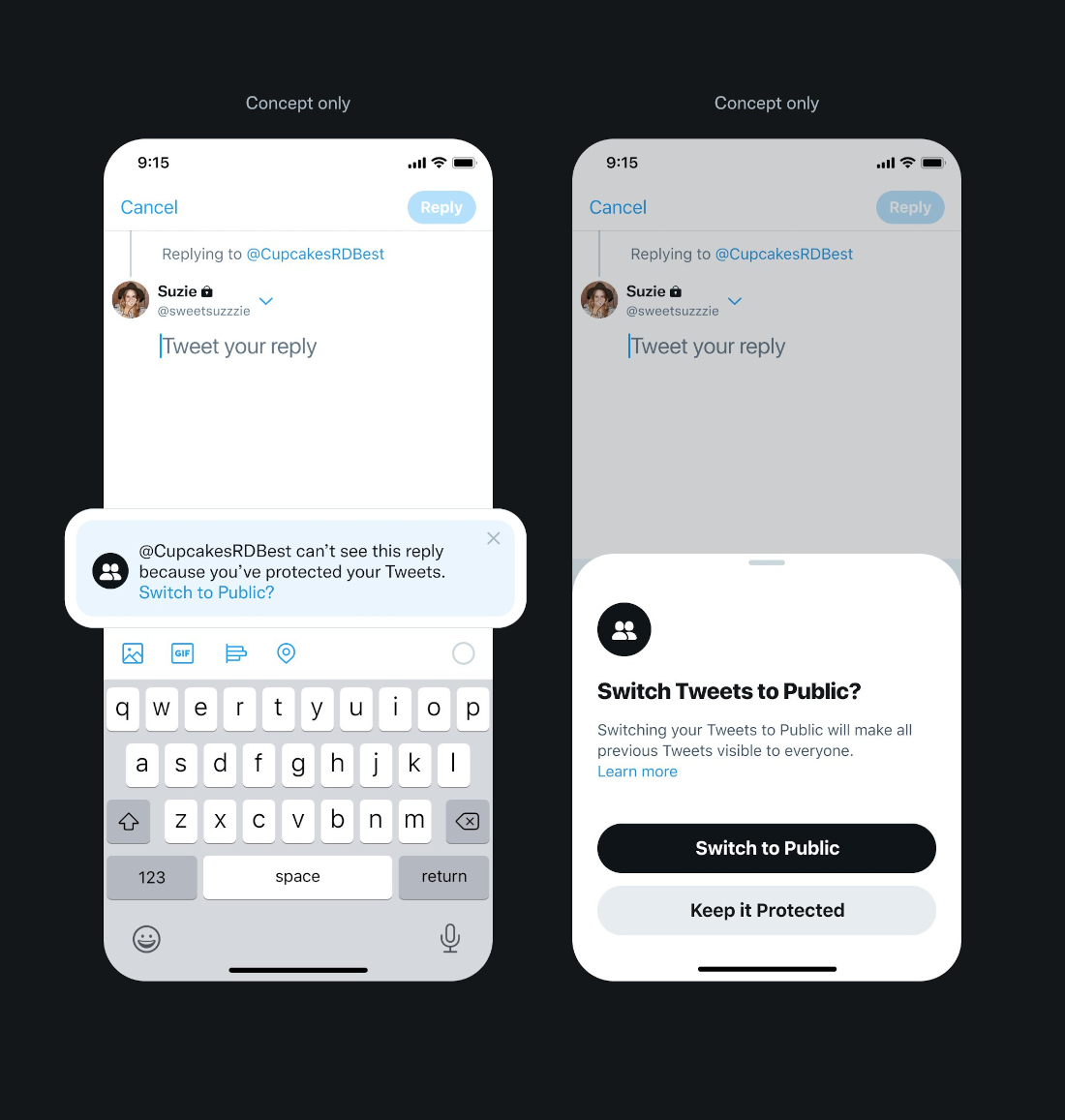 Along with this, Twitter may also introduce a reminder for users with a protected account. When they are replying to an account who isn't following them. Moreover, with the reminder, users will be able to shift their account to a public account. Which will make their reply tweet visible to everyone.
Also read : Paytm Sound Box With Media-Tek MT6261 Soc Processor At RS 1,999.
User account discoverability
The last privacy feature that Twitter is exploring is user account discoverability. There are scenarios when a user gets targeted and harassed by a group. And to deal with this, users would set their account to private or delete it altogether.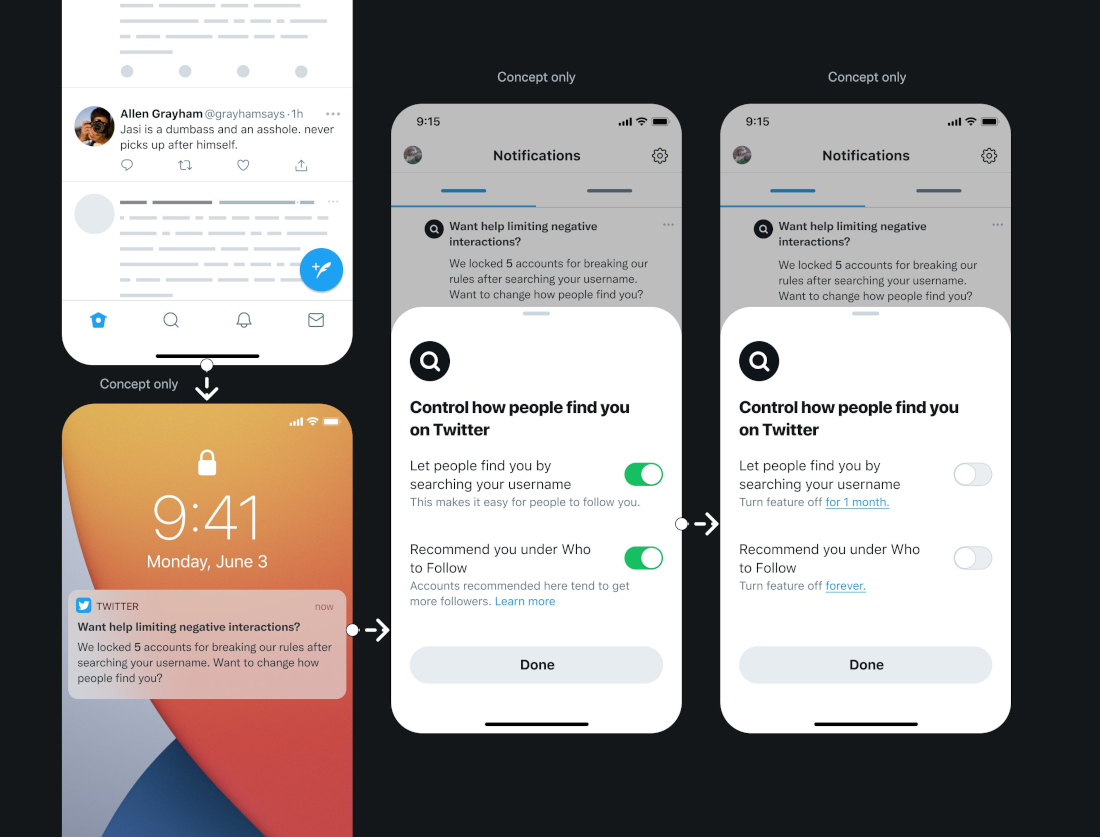 Instead, when a user starts receiving negative attention, Twitter is looking to notify them via a push notification. And give some options to control it.
These options include the ability to hide the account from search, and another option will stop Twitter from recommending the account in the "Who To Follow" feature. Twitter will also allow users to set time limits for these features.
All these features are only concepts that Twitter is inspect at the moment. With feedback collected from their users, Twitter will probably build these features, test them, and roll them out.
Also read : Vivo V21e 5G With 6.44-Inch FHD+ AMOLED Display Launched In India For Rs. 24990