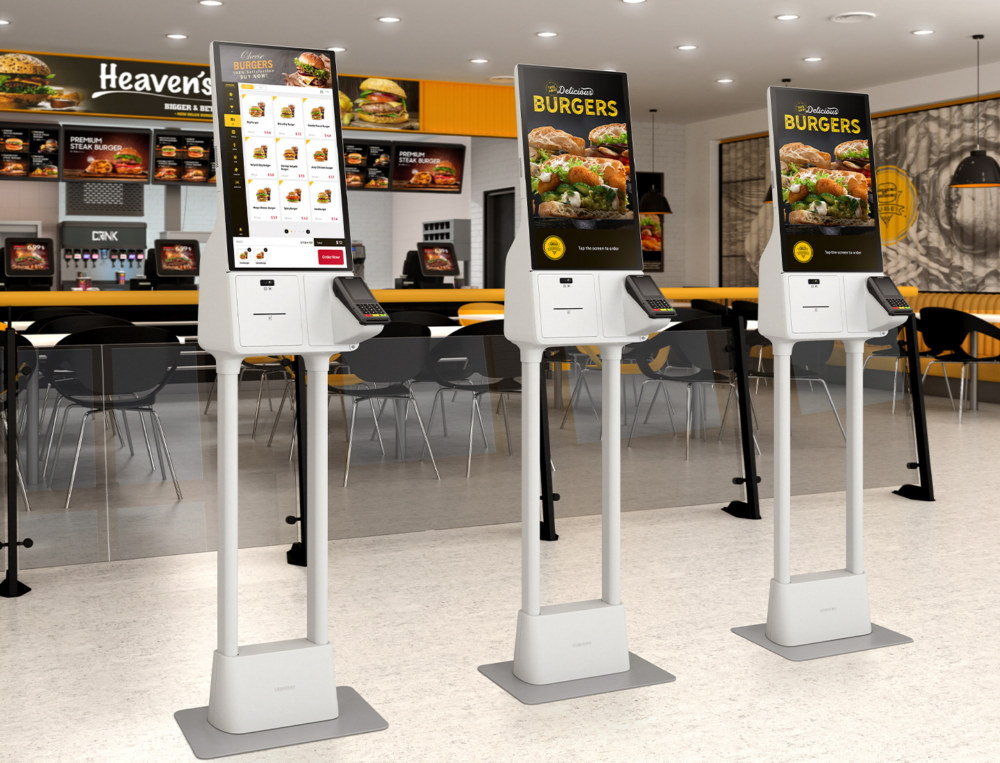 Samsung is rolling out their Samsung Kiosk all-in-one contactless ordering and payment solution to 12 countries worldwide. It features 24-inch touch-screen display, has an adaptable design that open a variety of payment options and many more.
Commenting on the launch of the Kiosk, Hyesung Ha, Senior Vice President of Visual Display Business at Samsung Electronics said:
Kiosks have quickly become a part of everyday life, providing customers with a simple and interactive way to purchase items while giving businesses an innovative solution to reimagine the workplace and increase efficiency. Samsung's new all-in-one Kiosk is a smart and seamless solution, offering all the right features needed for businesses.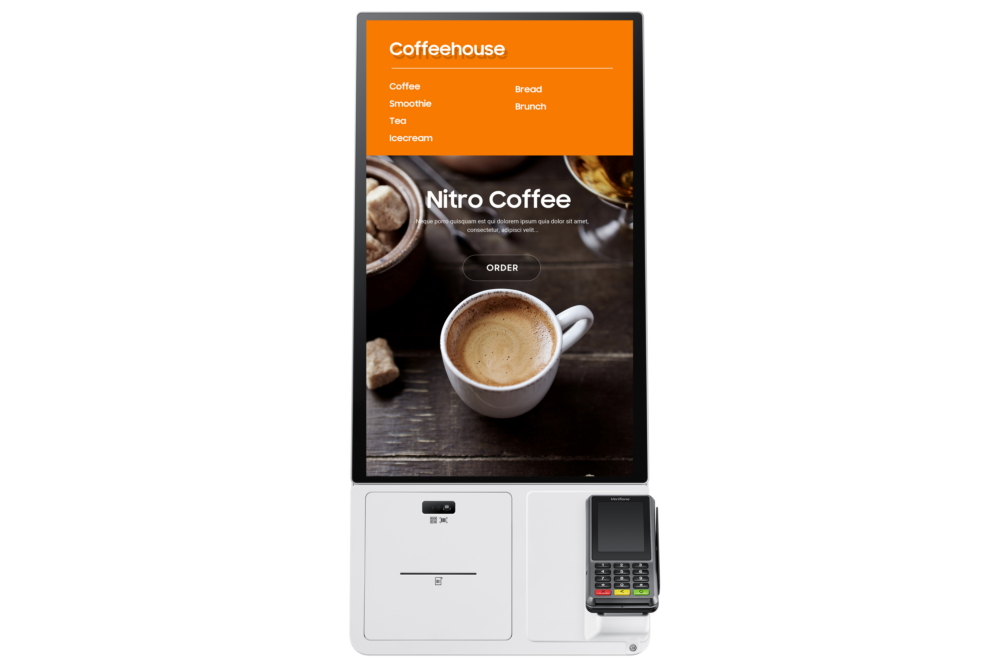 The Samsung Kiosk's adaptable design supports major EMV (Europay, MasterCard, Visa) terminals, in addition to barcode and QR code readers along with a built-in printer and Wi-Fi system. However, the countertop type can be install on any counter or table within a store or it can install with a stand. And position anywhere within a store.
Moreover, the display has a UL-certified Antimicrobial Coating. And it is covere by shatterproof film, protecting customers even in case of severe damage. It operates with a Linux-based open-source operating system powered by Tizen. Also it is comes with a compatibility for a wide variety of software applications.
Furthermore, Samsung is introduce the Kiosk in 12 countries. Such as United States, Canada, the United Kingdom, Ireland, France, Sweden, the Netherlands, Belgium, Spain, Austria, Australia, and Singapore. It will later rollout to more regions in the coming months.