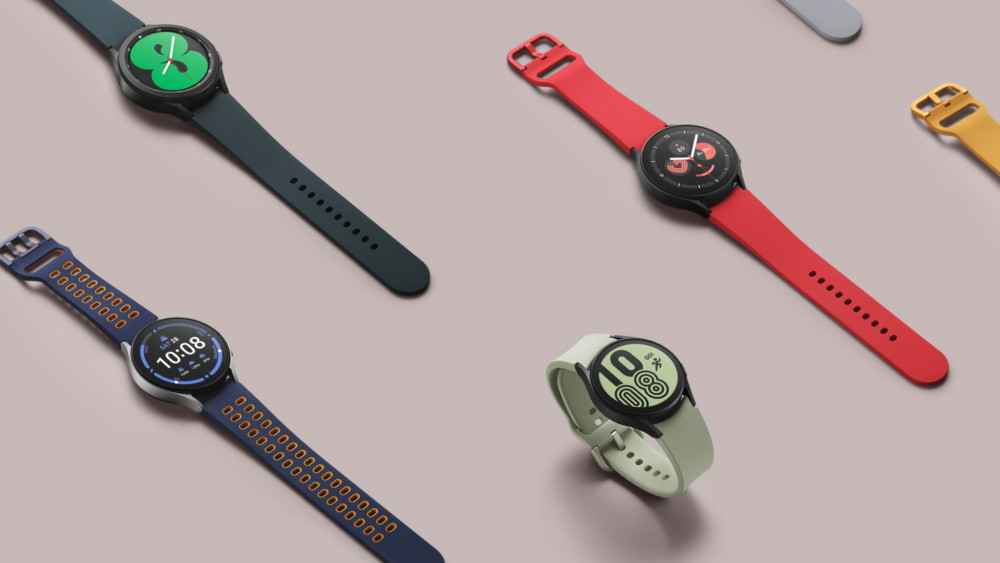 Samsung has begun rolling out a new update to Galaxy Watcg4 series. However, this new update provides advance features such as gesture control, improved watch faces that lets you customize the look of the watch to match your style, fall detection improvements and show relevant data.
New Watch faces to Samsung Galaxy Watch4
Samsung provides four new faces from the update. Brick watch face define you the stats you care about the most, heart rate and stress to every day activity status. The second watch face displays in-depth weather forecast, live wallpapers inspired by Galaxy Z Fold3 and Galaxy Z Flip3 – all of which can also be personalized.
Also read- Samsung Unveiled Samsung Galaxy Watch 4 44 Mm & Samsung Galaxy Watch 4 Classic 4.6 Cm In India.
Moreover, the third one complication includes quickly access important information at-a-glance and launch the apps you use the most. Now, you can mix and match up to four complications to display on Animals watch face – from battery life to reminders, messages, your step count and much more. You can now also choose a moving GIF for your My Photo+ watch face, rather than just a static photo.
Also read- Samsung Galaxy Watch 4 Classic With Physical Rotating Dial Surfaces.
Furthermore, the update also provide more playful animations to Steps Challenge watch face. This includes an animated bear that will follow you for every step of your competition. From stretching before you start a challenge to cheering when you win.
Also read- Samsung Galaxy Watch4 And Watch4 Classic With One UI Watch 3 Platform & Exynos W920 Announced
Gesture controls
However, the Samsung Galaxy Watch4 already has an option that lets you receive calls. When you move your forearm up and down twice and rotate your wrist twice to reject calls or dismiss alarms. The new update comes with new hand motion. That can act as a helpful shortcut to activate a chosen app or feature.
By doing a simple 'knock, knock' motion with your wrist, you can open a pre-selected app, open the list of workouts, turn on a light or even create a new reminder.
Improved Fall Detection
Samsung introduced Fall Detection feature in Galaxy Watch 3 last year. That notifies when the wearer had fallen down during exercise. Watch4 update now lets you adjust the sensitivity so that it is capable of determine a fall even when you're standing still. It can also send out an SOS notification to up to four pre-selected contacts.
Last but not least, Samsung also offers a 60-day free Strava subscription – just for Galaxy Watch users. This enables enhanced workout analysis, training plans, safety features and more.
Also read- Realme Q3s With 6.6-Inch FHD+ 144Hz Adaptive Refresh Rate Display Announced