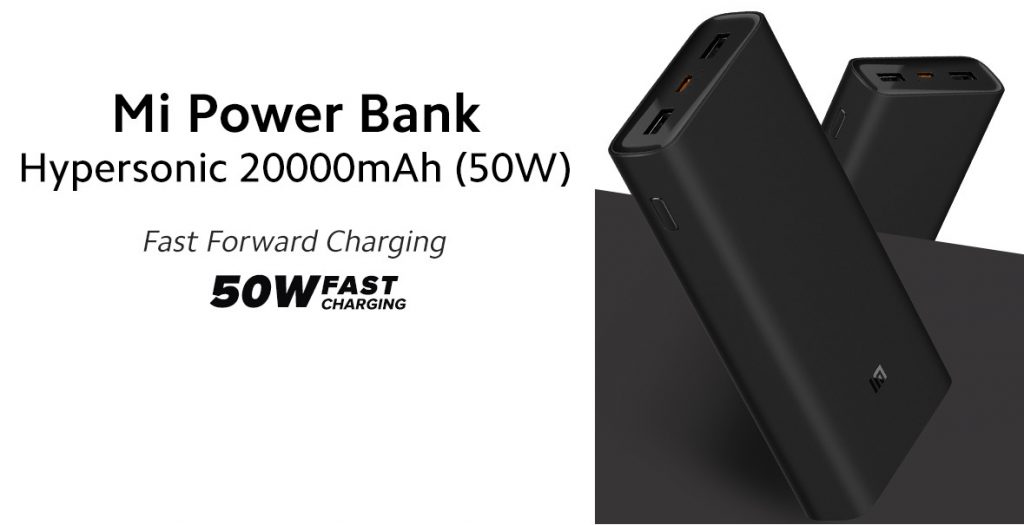 Xiaomi has start crowdfunding for Mi Power Bank Hypersonic 20000mAh (50W) power bank with support for 45W input, 50W output for phones and 45W PD charging support for laptops. The Power bank has triple output ports that includes two USB-A and a USB-C port, features a matte black finish. Moreover, it also has low current device charging support that is now present in most power banks.
Also read : Mi Boost Pro Power Bank 30000 MAh Goes On Sale In India For Rs. 2299.
Also read : Top 10 Best Security Camera For Your Home In 2021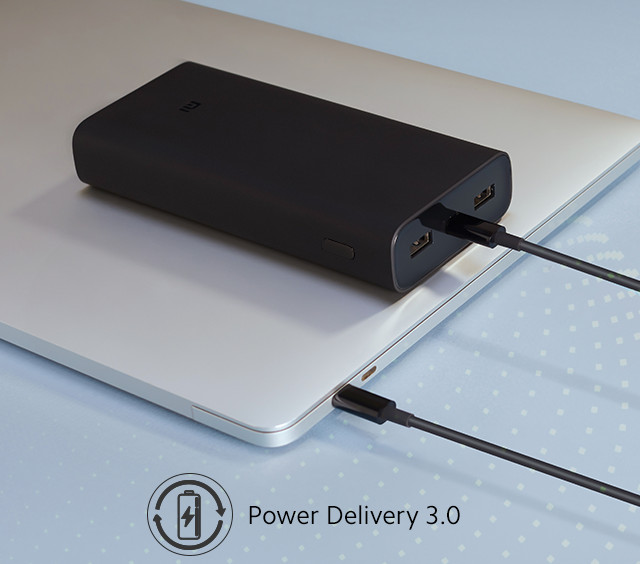 Moreover, 45 W PD charger can takes 3 hours and 50 minutes to change the power bank fully. Additionally, these chargers are built with Lithium polymer core batteries with smart 16-layer chip protection. This can shield devices from short circuit, over heating & over current while fast charging.
Further, the company says that the Lenovo L480 laptop can charge fully in 2 hours and 27 minutes and the Mi 11X Pro can charge in 1 hour and 5 minutes.
Mi Power Bank Hypersonic 20000mAh (50W) specifications
20000mAh Lithium Polymer battery
USB Type-A Output (Dual ports) – 5V-3A
Type-A Output (Single Port) – 5V-3A / 9V-2.23A / 12V-1.67A / 10V-2.25A Max.
USB Type-C Output– 5V-3A / 9V-3A / 10V-5A / 12V-3A / 15V-3A / 20V-2A
USB Type-C Input – 5V-3A / 9V-3A / 12V-3A / 15V-3A / 20V-2.25A
16 layers of protection from over current, over-power, short circuit, intelligent temperature control and more
Dimensions: 153.5×73.5×27.5mm
Charging time: 3 hours and 50 minutes (45W PD charger)
The Mi Power Bank Hypersonic 20000mAh (50W) is priced at Rs. 3499 (Rs. 3999 original price) and is now available for order through Crowdfunding with a goal of 2,500 units in 15 days. The shipping will commence from September 15th.
Also read : Paytm Sound Box With Media-Tek MT6261 Soc Processor At RS 1,999.
Also read : The Surge C1 , Xiaomi's First Self-Developed Image Signal Processing Chip.