LG TONE Free FP5, FP8 and FP9 ANC earbuds with 3D Sound Stage announced
July 26, 2021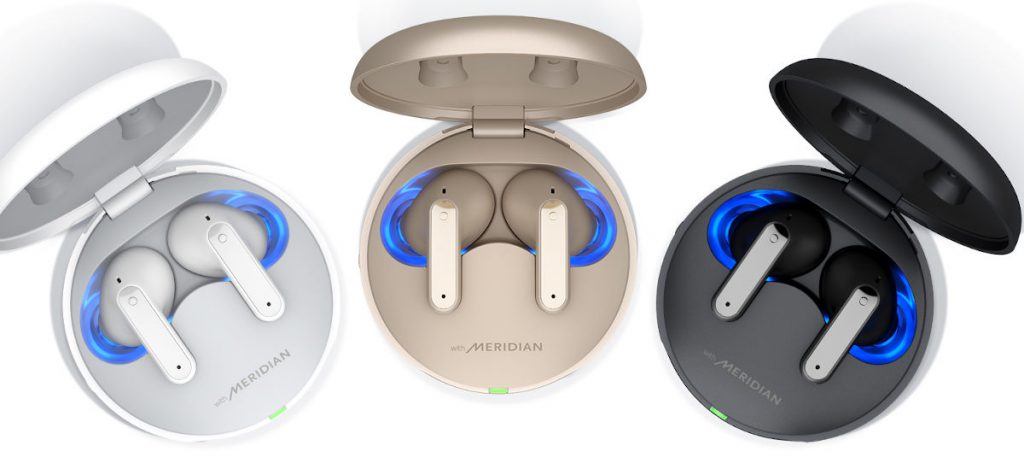 LG has launched new 2021 series of LG TONE Free FP series earbuds. These includes FP5, FP8 and FP9, all with Meridian-tuned sound and Spatial Processing. Additionally, these includes active noise cancellation and IPX4 rated. The FP8 and FP9 come with UVnano charging case.
However, 3D Sound Stage inflate the sound stage via spatial up-mixing to show users more lifelike audio for a more captivating listening experience.
Also read : MSI GP, GL And GF Series Gaming Laptops With 11th Gen Intel Core H-Series CPUs Launched In India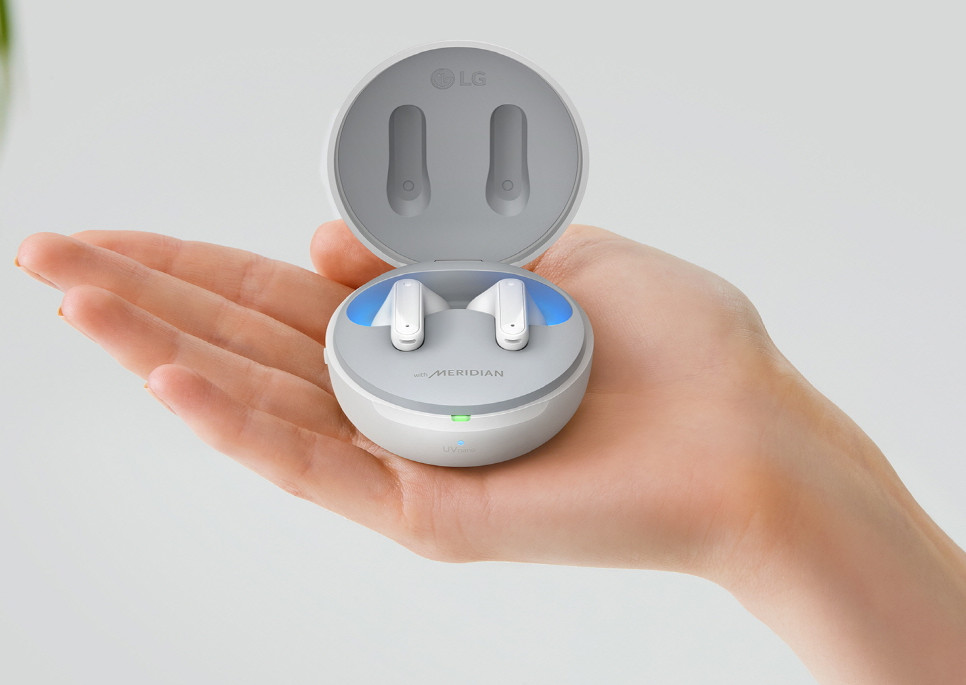 The company said that it has united with a leading ergonomic design technology lab to study hundreds of subjects' ears. Resulting in Arc Design with an earbud stem 4.4 millimeters smaller than on preceding models to make the perfect balance and fit for an active lifestyle.
These feature larger, upgraded drivers and diaphragms featuring silicone edging. Allowing for more flexibility and movement to deliver a more powerful bass without compromising clarity or detail.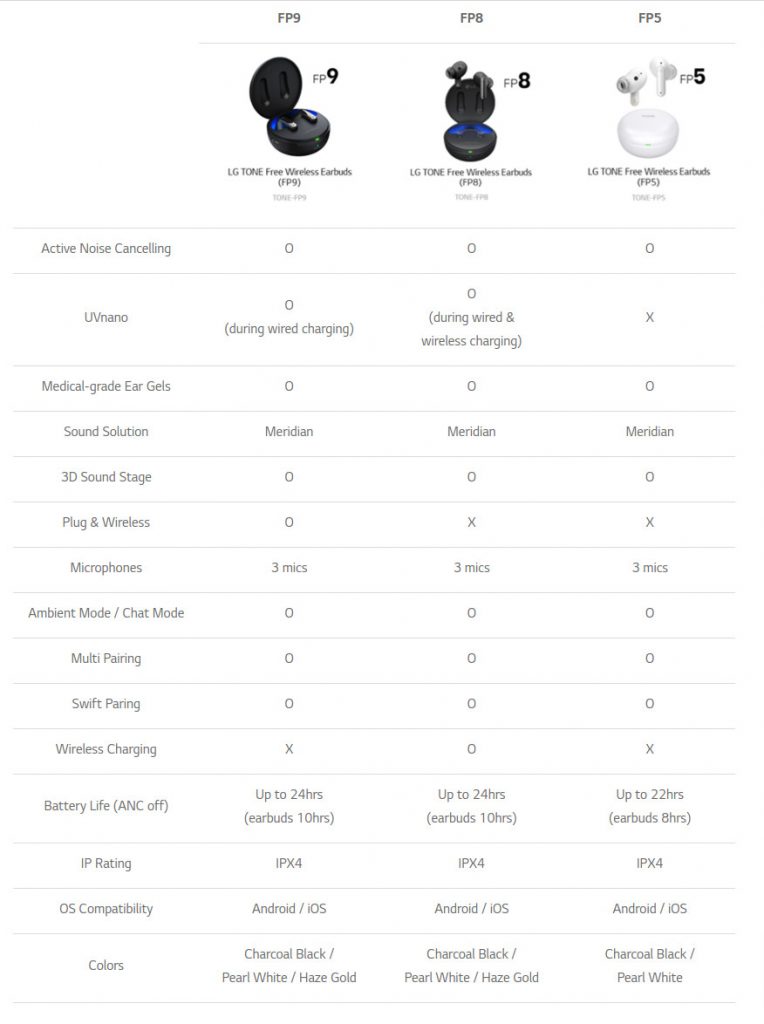 Moreover, with three microphones in each earbud, the new FP series gives a better calling experience. That makes the user's voice clearer and cuts down obtrusive atmospheric noise. The new Whispering Mode allows for greater call privacy and clarity, allowing users to hold the right earbud close to their mouths as a dedicated microphone for making and taking calls in environments such as a library or crowded subway.
Active noise-cancelling remove low-frequency sounds and the microphones on the earbuds listen for ambient noises and make up for them by producing identical sound waves that are inaudible to the listener, leaving just soundwaves from the music or podcast to enjoy.
The UVnano charging case keeps the eartips clean to reduce the chance of inner ear infections. The UV-C LED built into the TONE Free cases is test to reduce bacteria on the earbuds' speaker mesh by 99.9 percent in just five minutes when charging wire or wirelessly. For additional hygiene, these feature medical-grade, hypoallergenic ear gels to reduce the risk of skin irritations in the ear canal.
The earbuds quickly and easily pair with a wide range of devices including Windows PCs and laptops. While FP9 with Plug & Wireless enables the charging case to double as a wireless dongle, especially handy on airplanes. By plugging the case into a smartphone, gaming console, or other compatible device via USB-C to AUX cable, users can experience both complete freedom and low-latency sound.
These promise up to 10 hours of playback time and a total battery life of 24 hours with the charging case. With quick charge, five minutes in the case offers one full hour of listening.
Last but not least, the TONE Free app offers equalizer, Ambient Sound mode, touch control customization and Find My Earbuds. As well as features LAB, where users can access special settings such as Whispering Mode and Game Mode.
Price
The LG TONE-TFP5 is priced at 169,000 won (US$ 146 / Rs. 10,899 approx.), TONE-TFP8 costs 219,000 won (US$ 189 / Rs. 14,122 approx.), and the TONE-TFP9 is priced at 249,000 won (US$ 215 / Rs. 16,060 approx.). These are available in Korea starting today and will roll out in key markets starting this month.