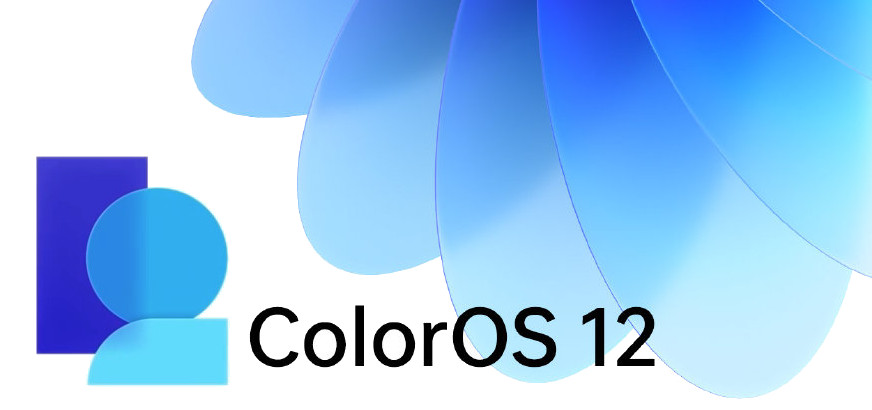 OPPO today launched the next major ColorOS update, the ColorOS 12 for its smartphones based on Android 12, as it had promised. The company says that the ColorOS 12 provides new design and improved security and privacy features and also unburdened experience with smart technology.
Also read : Samsung Galaxy M52 5G with 6.7-inch FHD+ 120Hz AMOLED display launching in India on September 19
Borderless design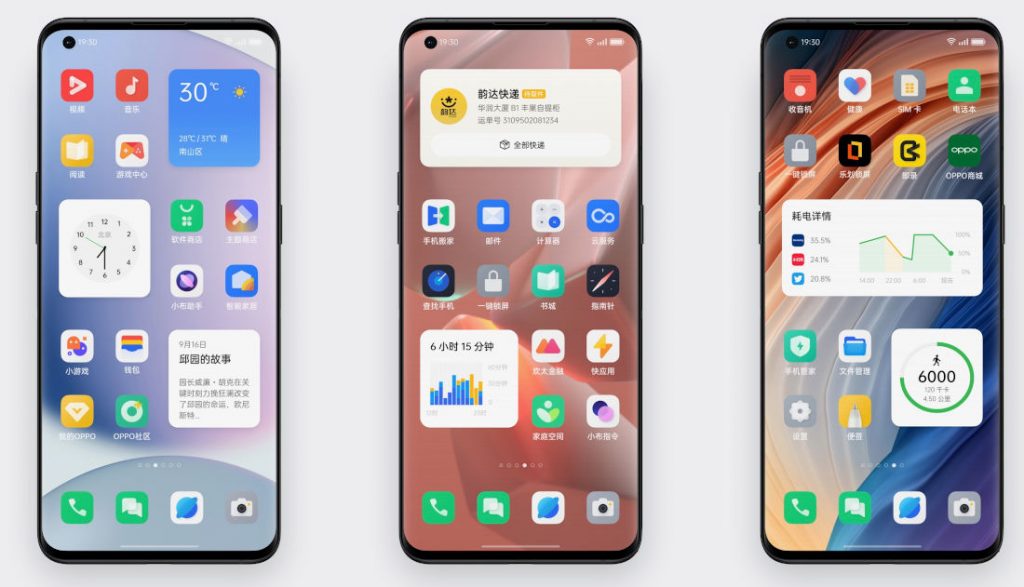 ColorOS 12 has built with a borderless design, a brand-new flake style and brand-new style acrylic icon. Moreover, it has unique lighting and details, a brand-new interface frame so that users can distinguish primary and secondary information by color. it comes with a grid layout, which adapts different screen sizes. And also allowing different devices to have a highly consistent and smooth experience when using ColorOS 12.
Quick-view cards and Widgets
The ColorOS 12 update also has quick-view cards or widgets. However, you can attach the widget components you require, like a smart car search, nearby shops, express delivery progress, IOT equipment and other information.
Also read : DIZO Watch 2 with 1.69-inch display and DIZO Watch Pro with Heart rate sensor launched in India for Rs. 2999 and Rs. 4999
Omoji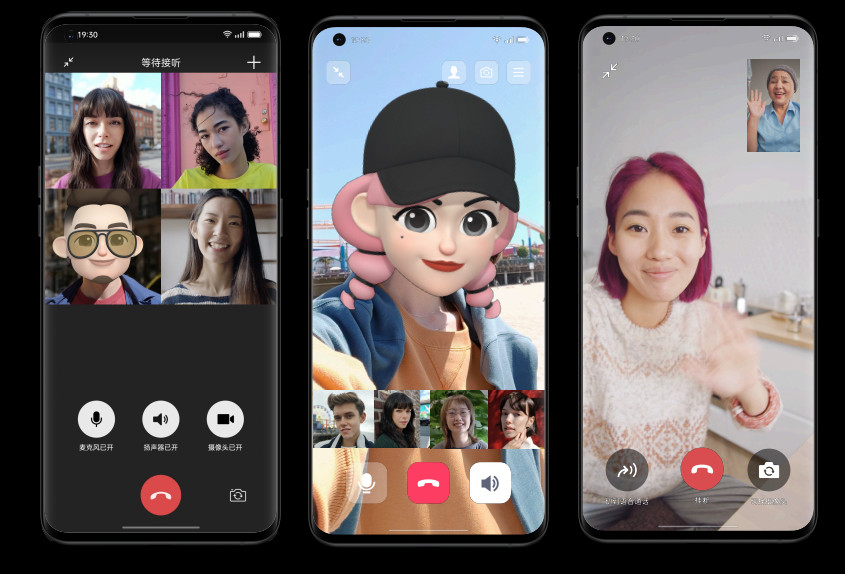 The new update brings Omoji, which is a binary world avatar based on the ordinary cameras and face capture algorithms. Further, it can capture more than 20,000 key facial landmark to create a lifelike personal virtual image. The photon vision engine can accurately control muscle movement. And has rich and natural expressions, a variety of styles and customization.
Free floating window
Additionally, OPPO also escort a free floating window function to ColorOS 2. You can suspend the window by sliding up through multitasking. You can switch small windows with one click, sitch to full display by double -clicking side-slide to move it to the edge of the display, drag corners to resize and works even with one hand operation.
New sidebar 2.0
The OS12 comes with a new sidebar 2.0, which brilliantly match the corresponding functions according to different usage scenarios. Such as helping you recognize music when listening to songs, helping you compare prices when shopping. And watching foreign language videos to help you turn on real-time subtitle translation, etc.
Also read : Apple launches iPhone 13 Pro and Pro Max with 5nm A15 Bionic chipset globally
Cross-screen interconnection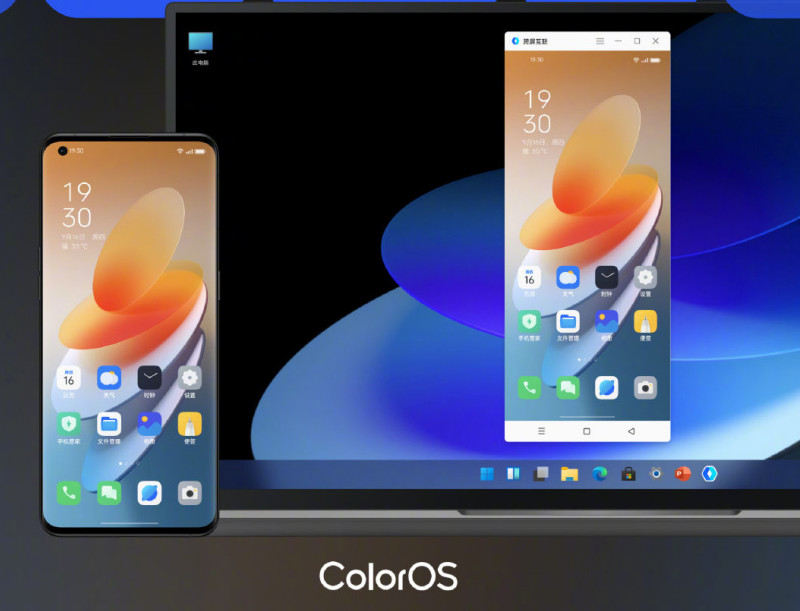 ColorOS12 propose a cross-screen interconnection that lets you connect your PC and mobile phone. When they are near to each other for cross-screen collaboration. Moreover, you can simply drag and drop between the two screens to achieve extremely fast file transfer. Further, it has seamless document editing, shared clipboard, shared document editing, shared screenshots.
Quantum Animation Engine 3.0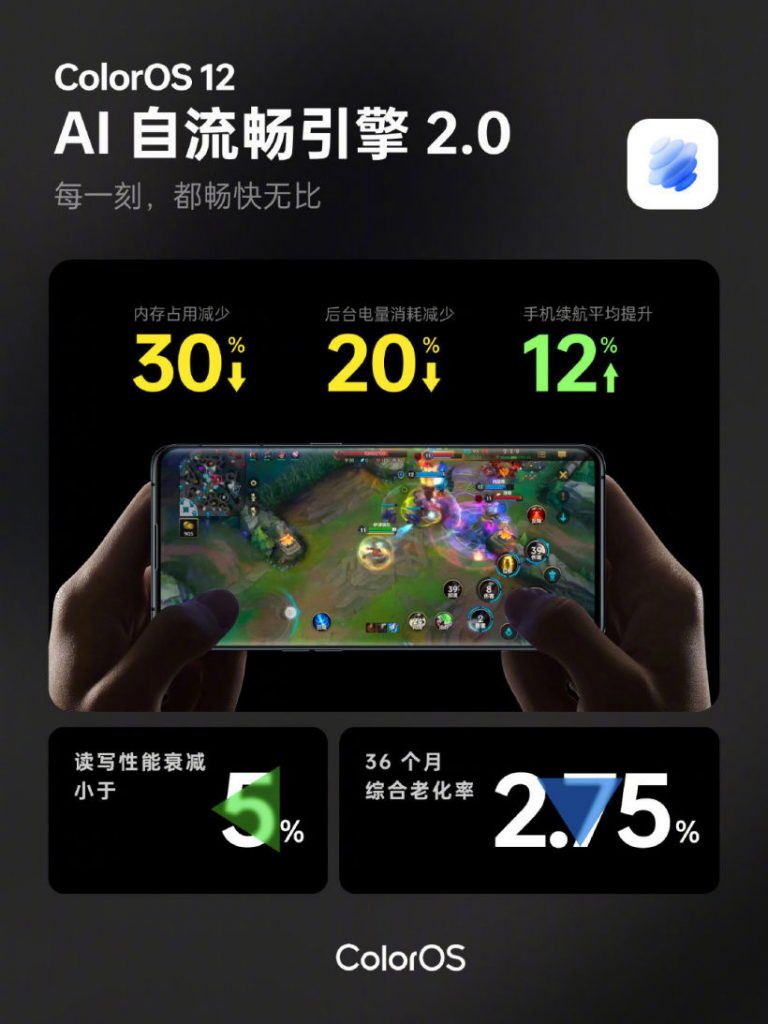 Furthermore, the new Quantum Animation Engine 3.0 propose features such as "Dynamic Damping", "Limit feedback", "Speed inheritance" and " Seamless transition". Additionally, the AI Self-Smooth Engine 2.0 decrease mobile phone memory usage by 30%, decrease background power consumption by 20% increase battery life by an average of 12% and reads and writes performance degradation is less than 5%. However, after 36 months , the aging rate is 2.75%, says OPPO
Privacy protection
Lastly, it has combine Android 12's privacy protection include prompts in the status bar when camera, microphone, and GPS is used. When users share photos containing personal information. ColorOS 12's secure sharing mode can automatically hide sensitive information.
Also read : Apple iPhone 13 mini and iPhone 13 with A15 Bionic announced in India price starts at Rs. 69900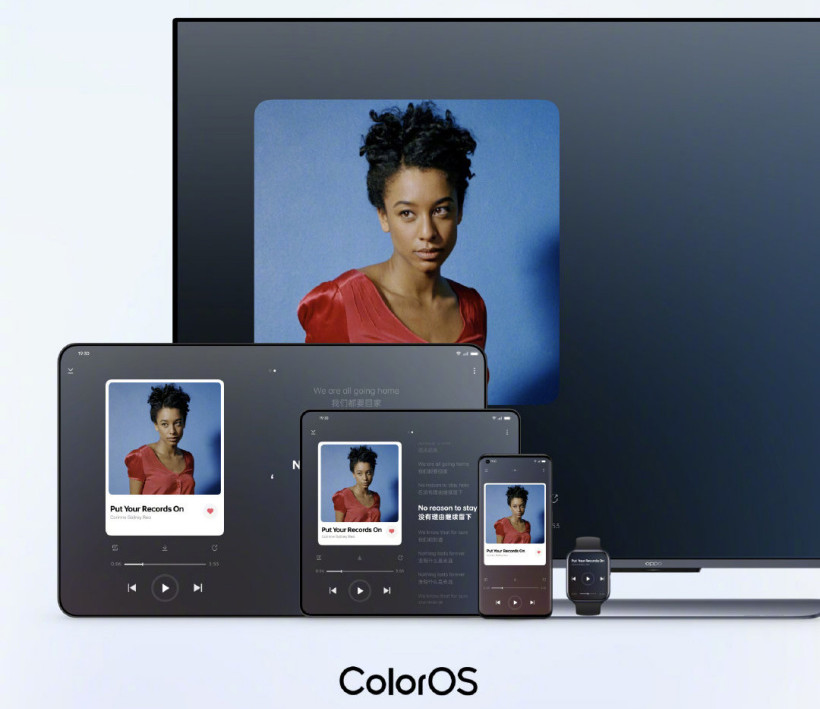 Roll out details
Finally, ColorOS 12 will be released in batches, starting with the Find X3 Series and OnePlus 9 Series in China. The complete rollout will cover over 50 phones, including the Find, Reno, K, and A series for OPPO and from OnePlus 7 series.
Devices that will get ColorOS 12 (beta) update starting from
Early October 2021
Find X3 Pro/ Find X3 Pro Exploration Edition
Find X3
OnePlus 9 Pro 5G
OnePlus 9 5G
Starting from November 2021
The Find X2 Pro Automobili Lamborghini Edition
Find X2 Pro/ Find X2/ Find X2 League of Legends S10 Limited Edition
The Reno6 Pro+ 5G Conan Limited Edition
Reno6 5G/Reno6 Pro 5G/ Reno6 Pro+ 5G
Starting from December 2021
Ace2
Ace2 EVA Limited Edition
The Reno5 Pro+ 5G
The Reno5 Pro+ Limited Edition 5G
Reno5 5G/ Reno5 Pro 5G
Reno5 K 5G
K9 5G
A95 5G
A93 5G
Starting from First Half of 2022
OnePlus 9R 5G, OnePlus 8T, OnePlus 8 Pro, OnePlus 8, OnePlus 7T Pro, OnePlus 7T, OnePlus 7 Pro, OnePlus 7
Reno4 Pro 5G, Reno4 Pro 5G 2020 Customized Edition, Reno4 Pro 5G Artist Limited Edition, Reno4 5G, Reno4 SE 5G, Reno3 Pro 5G, Reno3 Pro 5G Classic Blue Custom Edition, Reno3 Vitality Edition, Reno3 5G, Reno Ace, Reno Ace Gundam Edition, Reno 10X Zoom Edition, Reno Barcelona Custom Edition
K9 Pro 5G, K7, K7x
A93s 5G, A92s 5G, A72 5G, A55 5G, A53 5G
Last but not the least, these are only for China, and the global roll out details will be announced soon when the ColorOS 12 launches globally later this year.
Also read : Infinix ZERO X Pro with 6.67-inch FHD+ 120Hz AMOLED display, ZERO X, ZERO X NEO announced