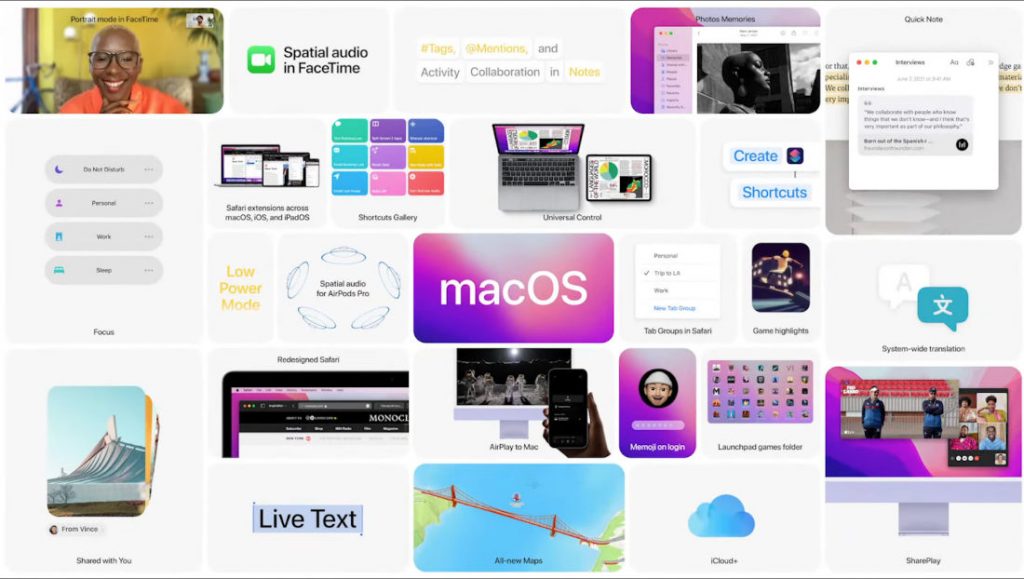 Apple launched their next leading version of their desktop operating system, named macOS 12 Monterey. Apple is introducing a whole range of new features in macOS 12 Monterey such as like SharePlay , and of course, Universal Control , Airplay support for Mac devices, support for Shortcuts, Shared With You, major updates to Safari.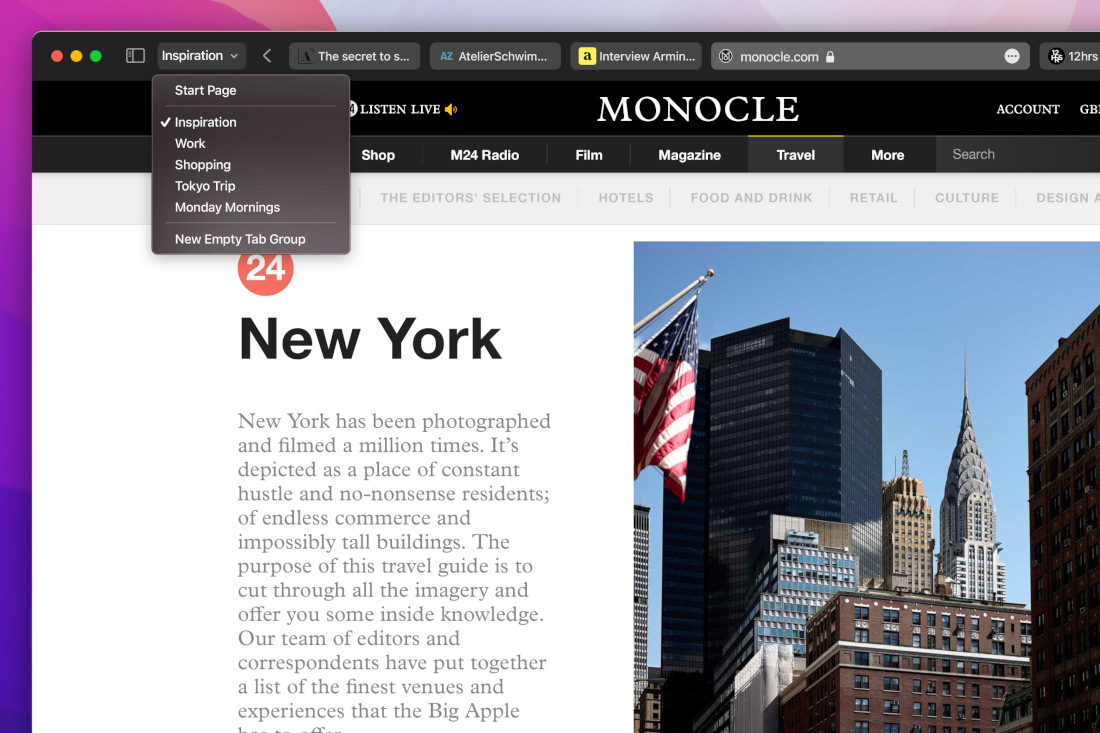 Safari browser
Safari browser is receiving a new updates, with major redesigns to tabs. Apple has paired the tabs, the tool bar, and the search field into a single compact design. And the tabs also take the colour of the website. Moreover, Safari also features Tabs Groups for easier operation of multiple tabs. And they will sync across Mac, iPhone, and iPad.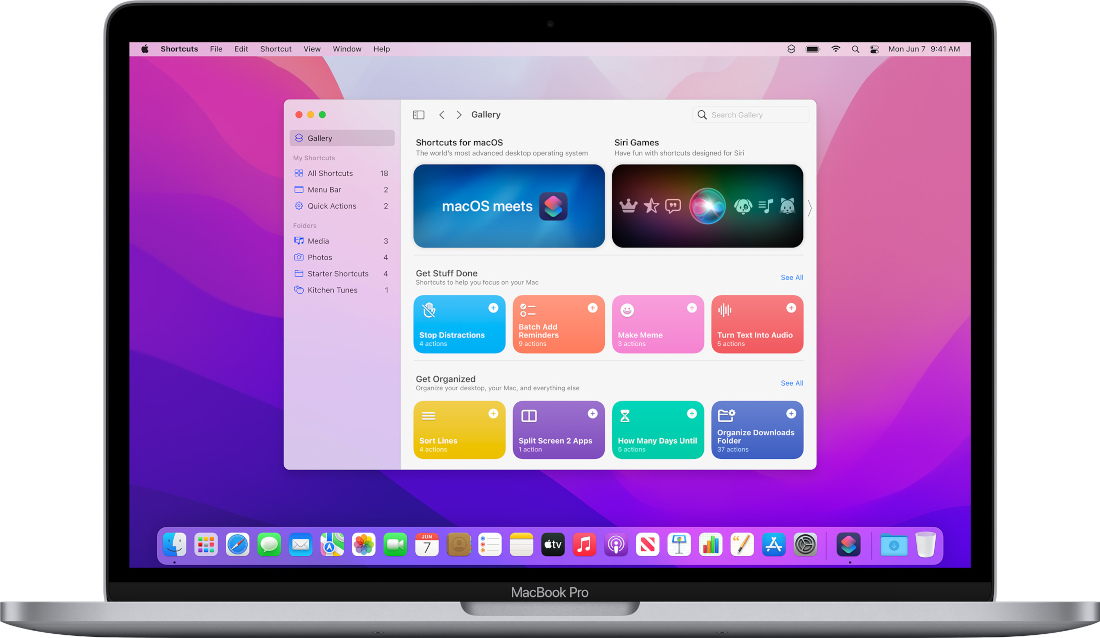 Shortcuts on iOS and iPadOS
Furthermore, shortcuts on iOS and iPadOS was a powerful tool to help users automate tasks. And it is now coming to macOS Monterey. Shortcuts will be unified into the menu bar, Finder, Spotlight, and even hands-free with Siri. It will hold up a wide variety of pre-built actions designed just for Mac. And will also hold up greatly custom tasks with the Shortcuts Editor on Mac.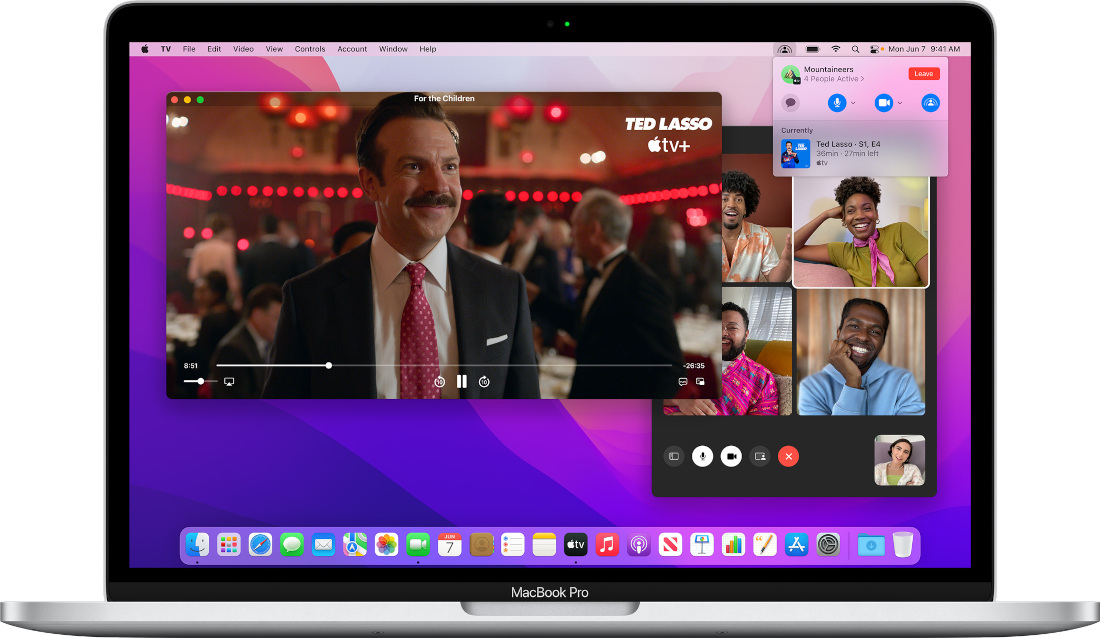 SharePlay for FaceTime
SharePlay for FaceTime, which was also announced for iOS 15, is coming to macOS Monterey, permit users to share music, TV shows, movies, projects, and more with friends and family in real time through screen sharing. macOS Monterey will also have the Shared With You feature on Messages. And it will be integrated across many macOS apps such as Photos, Safari, Apple Podcasts, Apple News etc
Universal Control
Furthermore, Universal Control is a feature that will permit users to use a single mouse and keyboard. And frequently move between their Mac and iPad. It will also support dragging and dropping content back and forth between devices.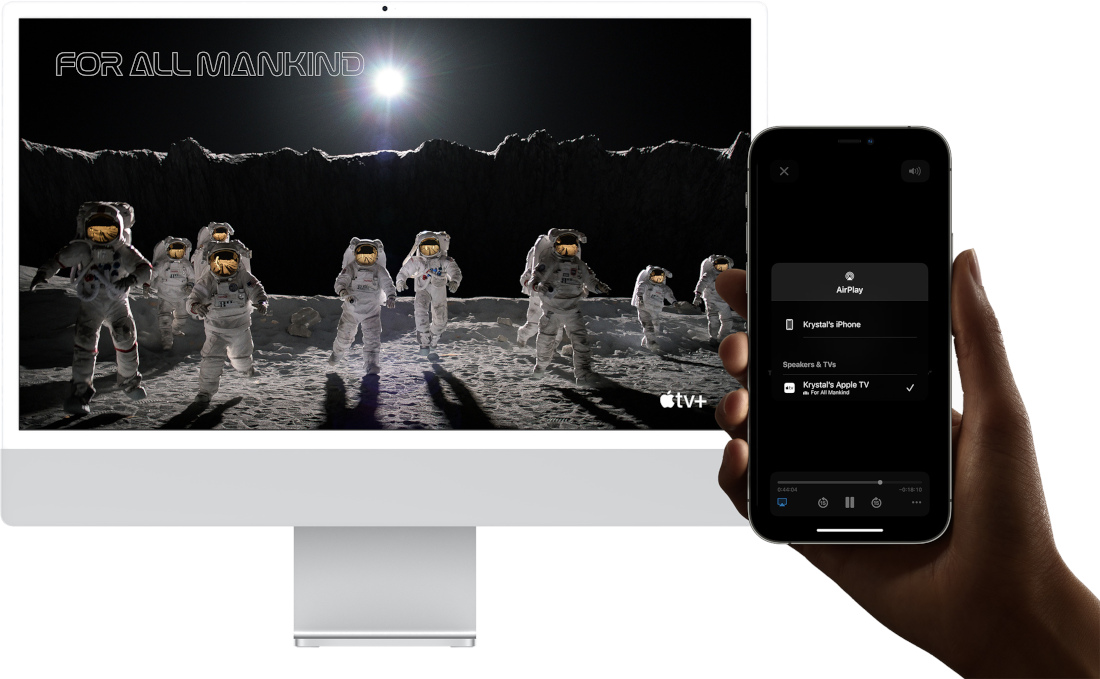 AirPlay to Mac support
AirPlay to Mac support is being added with macOS Monterey. Which allowing users to utilize their Mac's Retina display to play content from their iPhone or iPad. FaceTime is getting an upgrade, with features like Portrait mode-like background blur, a new Grid View etc. And also various improved audio capabilities such as Spatial Audio, Voice Isolation, Wide Spectrum.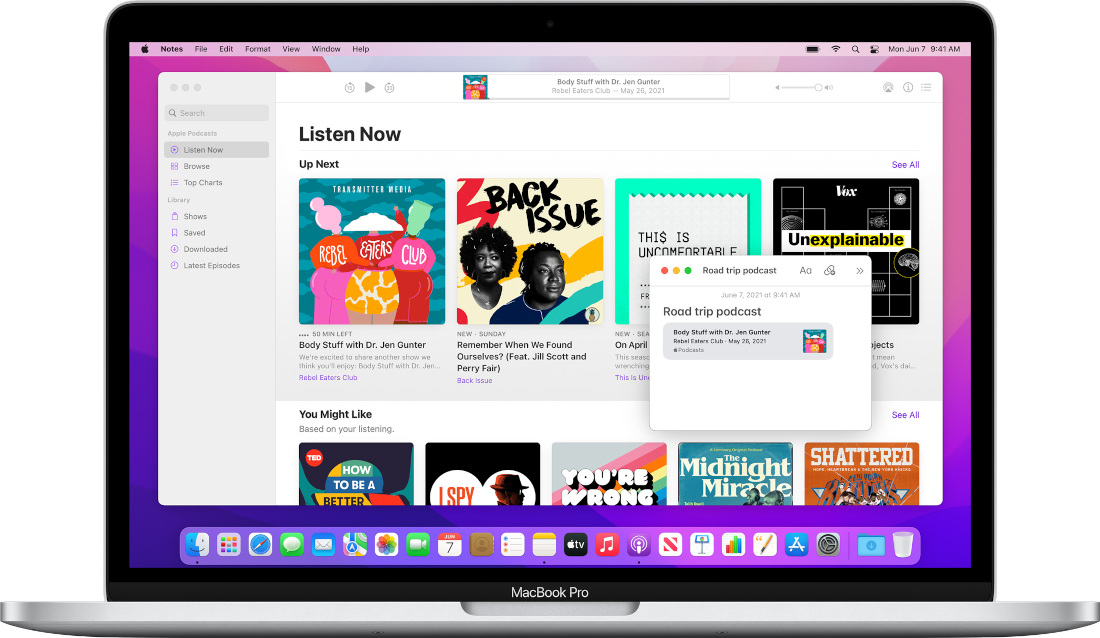 The Notes app on macOS
The Notes app on macOS is getting an update, with a feature called Quick Note. Which enable users to fast jot down notes from any app or website system wide. Quick Notes will help adding links from an app, from a website in Safari or an address in Maps.
Other features in macOS Monterey include:
Focus Mode: Allows users to filter out notifications that are unrelated to the current activity. And will sync across Apple devices.
Live Text: Enables detecting text in photos, including phone numbers, websites, addresses, and tracking numbers, allowing users to easily copy and paste in other apps.
iCloud+: It now offers various features such as Hide My Email, expanded HomeKit Secure Video support, an internet privacy service and iCloud Private Relay.
Spatial Audio support for AirPods Pro and AirPods Max
Mail Privacy Protection: It gives users the choice on whether emails can collect information about their Mail activity.
The developer beta of macOS Monterey will be sale starting today. And the public beta will be available to Mac users next month. The final global rollout will be available as a free update later during Fall of 2021 to MacBook Air early 2015 and later, MacBook Pro Early 2015 and later, Mac Pro Late 2013 and later, Mac mini Late 2014 and later, iMac Late 2015 and later, MacBook Early 2016 and later and iMac Pro 2017 and later.