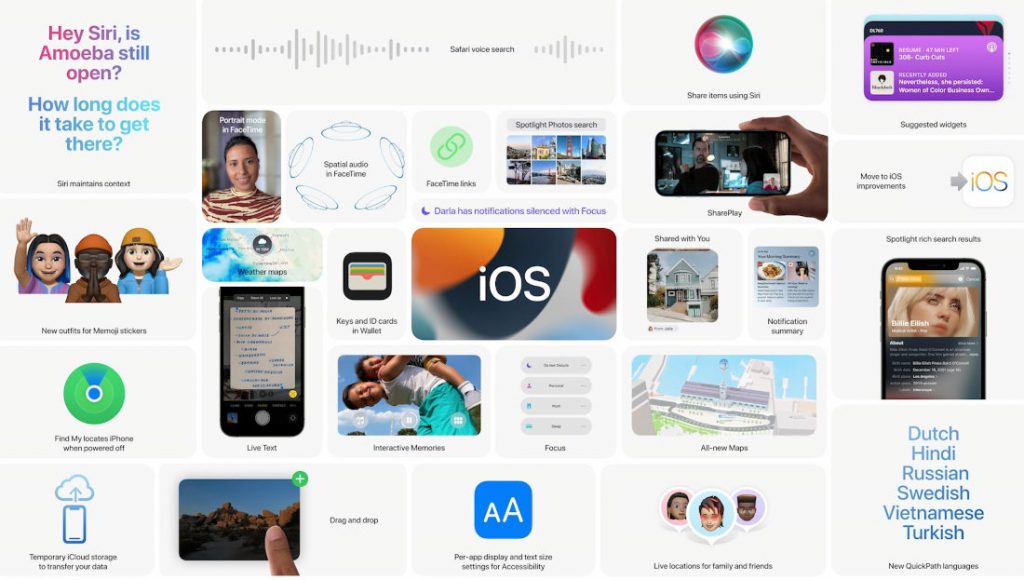 Apple introduced iOS 15, the next generation of iOS with many new features at WWDC 2021. The iOS 15 brings new features to FaceTime, Messages, Memoji, Focus, Notifications, Maps, Safari, Wallet, new Live Text feature, Advanced Spotlight Search, and many more.
Also read : OnePlus Nord CE 5G price and OnePlus TV U1S price, surface ahead of launch
FaceTime Spatial audio, Portrait mode, SharePlay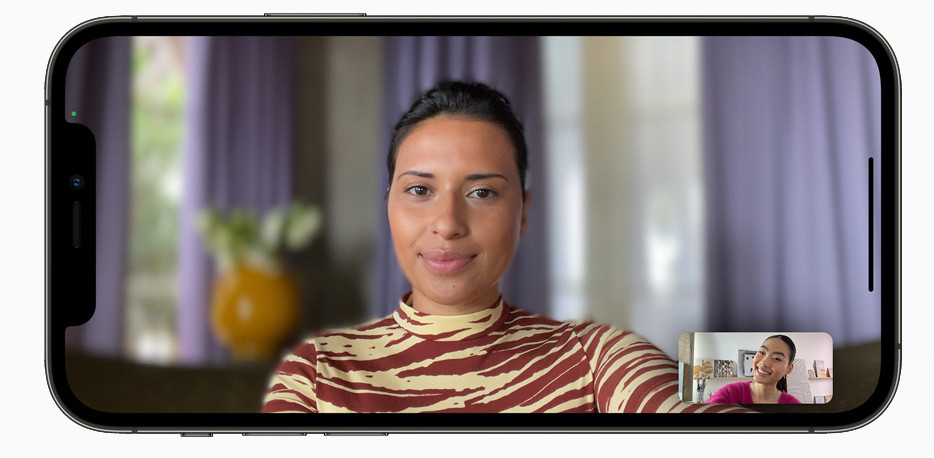 With Spatial audio, voices in a FaceTime call sound as if they are coming from where the person is situated on the display, and the new Voice Isolation mode interest your voice by using machine learning to recognize medium noises and block them out.
Portrait mode in FaceTime blurs your background and sets the focus on you. Grid View lets you see up to six faces in the grid at a time in your Group FaceTime calls in the same-size tiles, and highlights the current speaker, so it's easy to know who's talking at the other hand.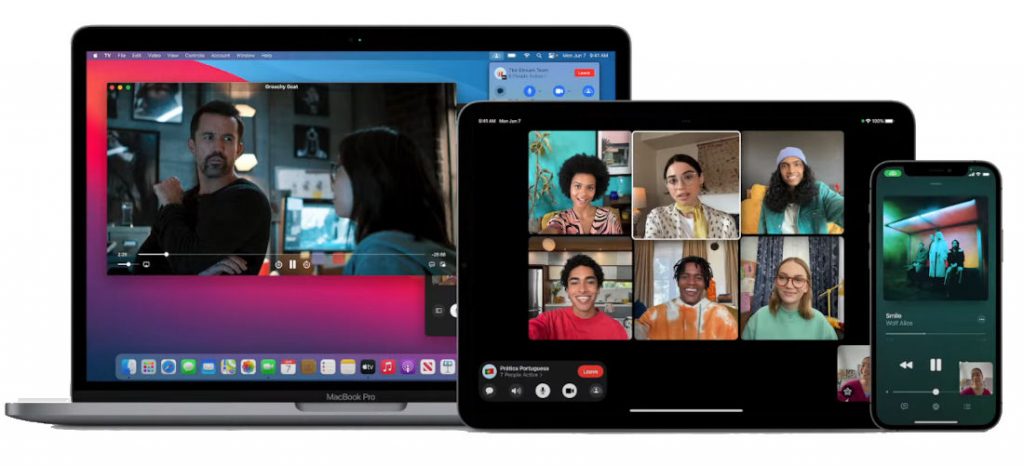 SharePlay in iOS 15 FaceTime lets you watch movies and TV shows and music with your friends in your FaceTime calls. However, you can also share web pages, apps, and more. You can Pause, rewind, fast-forward, or jump to a different scene — everyone's playback remains in perfect sync. Moreover, lively responsive volume controls automatically adjust audio, so you can hear your friends even during a loud scene or climactic chorus. When listening together, anyone in the call can add songs to the shared queue.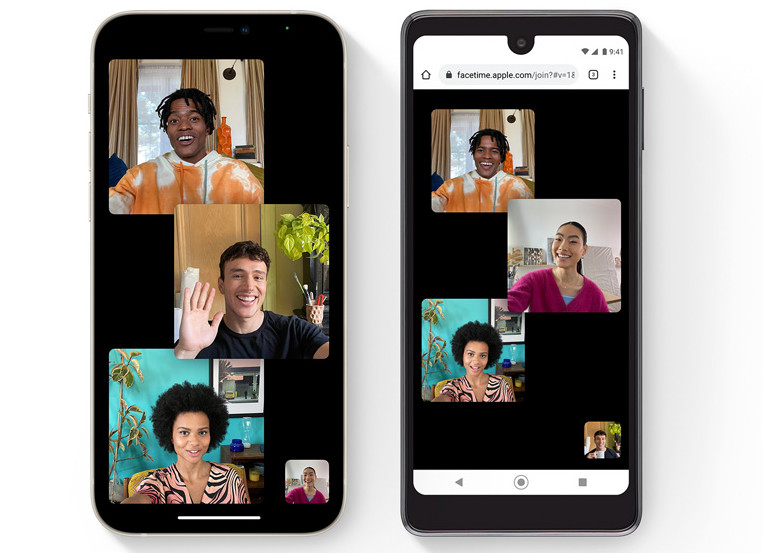 Furthermore, you can built a special FaceTime web link to easily set up a call for later or share the link with a group. You can also generate a link for an event in the Calendar. So everyone will know exactly where and when to meet. The link to connect on FaceTime opens in a web page if they're using Windows or Android.
New Notifications Experience and Focus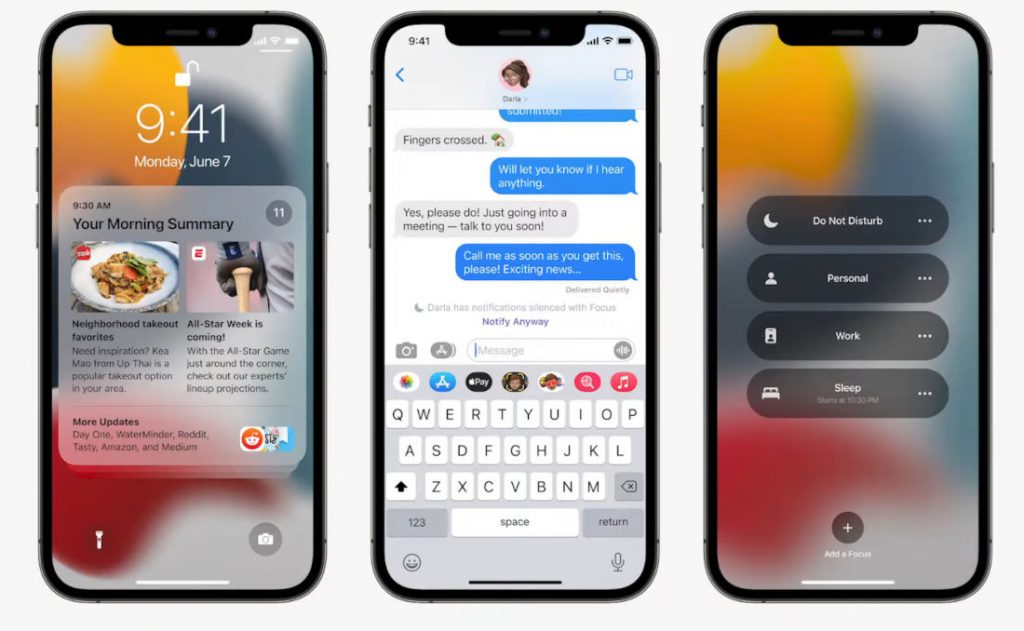 Notifications have a fresh new look, with contact photos for people and larger icons for apps. Notification digest lest you rapidly catch up with a helpful collection of your notifications delivered daily. The digest is cleverly ordered by priority, with the most relevant notifications at the top. Urgent messages will be delivered very fast, so important communications will not end up in the summary. And it's easy to temporarily mute any app or messaging thread for the next hour or for the day.
Focus helps you stay in the moment when you need to concentrate or step away. Choose a Focus that allows only the notifications you want — you can get work done while you're in the zone or enjoy a distraction‑free dinner. Pick from a list of suggested Focus options or create your own. You can turn on a standard auto-reply for your contacts when they message you while you're focusing.
Live Text, Spotlight Search, Photos Memories
Text is now completely collective in all your photos. So you can use purpose like copy and paste, lookup, and translate, thanks to Apple Neural Engine. Live Text used to works in Photos, Screenshot, Quick Look, and Safari and in live previews with Camera. Other than English, it can recognize Chinese, French, Italian, German, Spanish and Portuguese.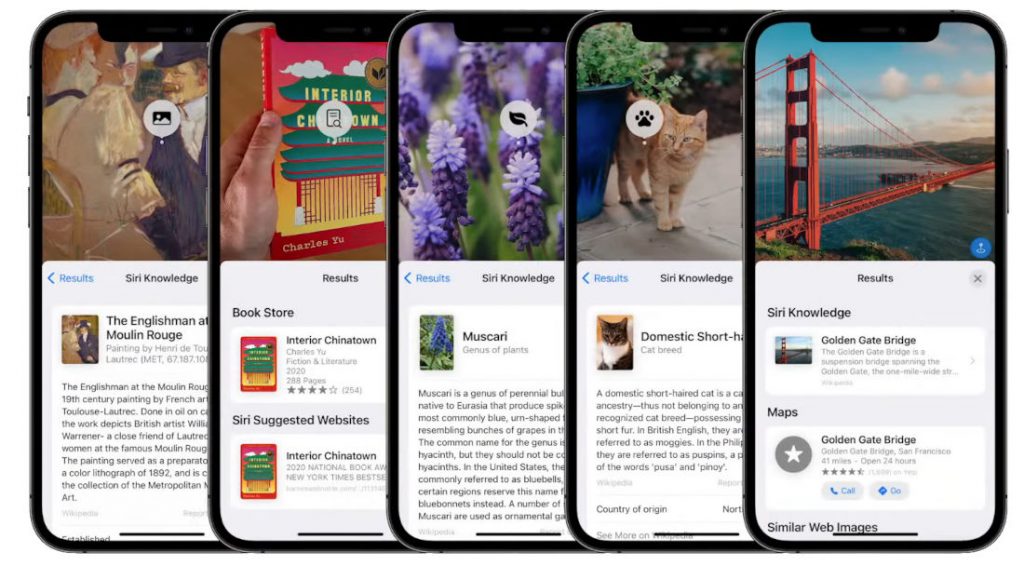 With Visual Look Up iOS 15, swipe up or tap the information button on any photo to highlight memorable objects and scenes. With this featurs you can learn more about popular art and landmarks around the world, plants and flowers out in nature, books, and breeds of pets.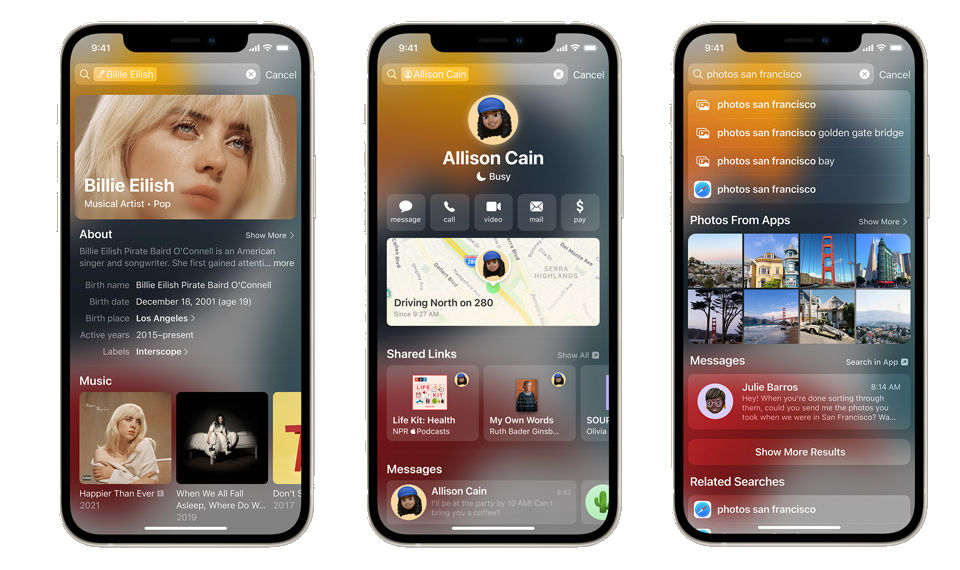 Spotlight gives you rich results brining together all the information you're looking for in one rich result. Moreover, it is available for contacts, actors, musicians, movies, and TV shows. In Photo search it uses information from Photos to enable searching your full photo library by locations, people, scenes, or even things in the photos, like a dog or a car.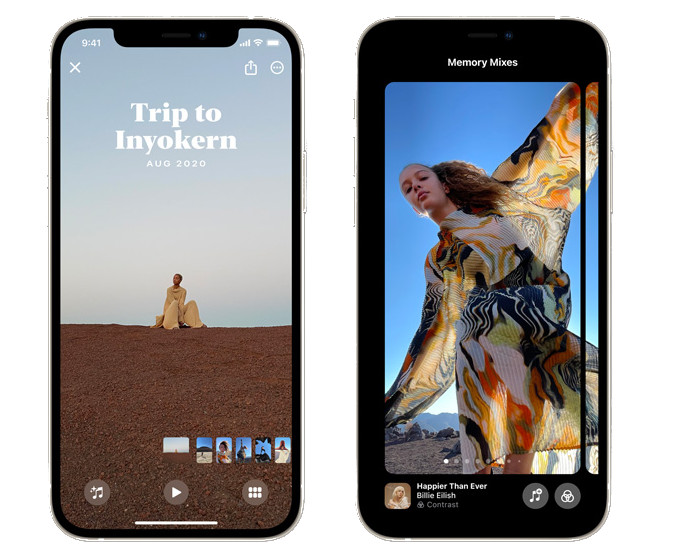 Photos Memories introduces a new interactive, immersive interface, along with new Memory mixes that let you personalize the look and feel of your story with a song and vibe to match. Accurately selected song sets combine your music tastes. And listening history with photo and video content to create recommendations just for you. Or you can choose your own song.
Messages and Memoji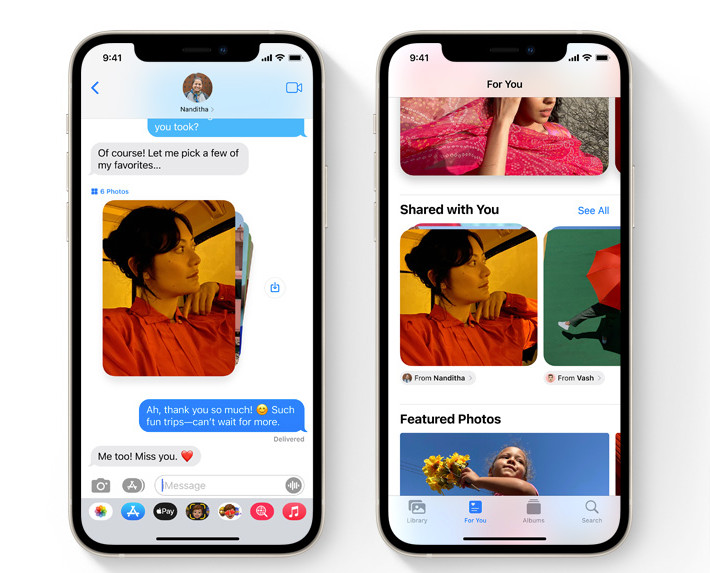 Now the links, images, and other content shared with you in Messages are featured in a new Shared with You section in the corresponding app. Shared with You is built into Photos, Safari, Apple News, Apple Music, Apple Podcasts, and the Apple TV app.
Now you can choose outfits for your Memoji and express yourself with new stickers. Represent your look and style with multicolor headwear. And accessibility customizations now include cochlear implants, oxygen tubes, and soft helmets. Multiple photos in Messages now appear as a collage or an elegant stack of images that you can swipe through.
Wallet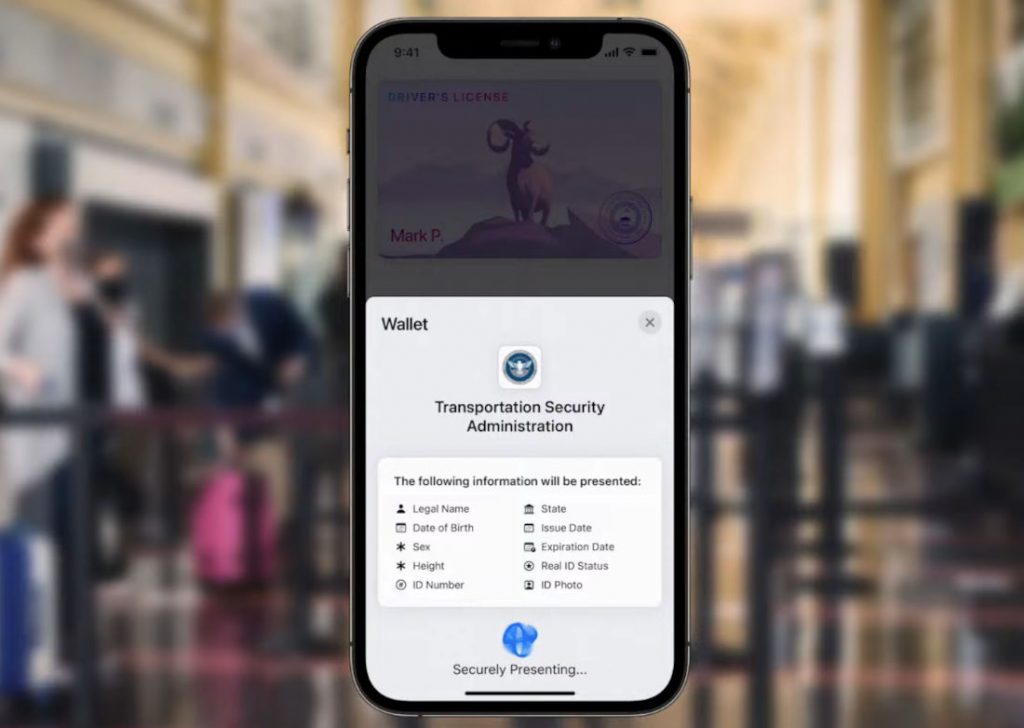 Now you can add your driver's license or state ID to Wallet for use when you travel. And in the future, at retailers and venues in iOS 15.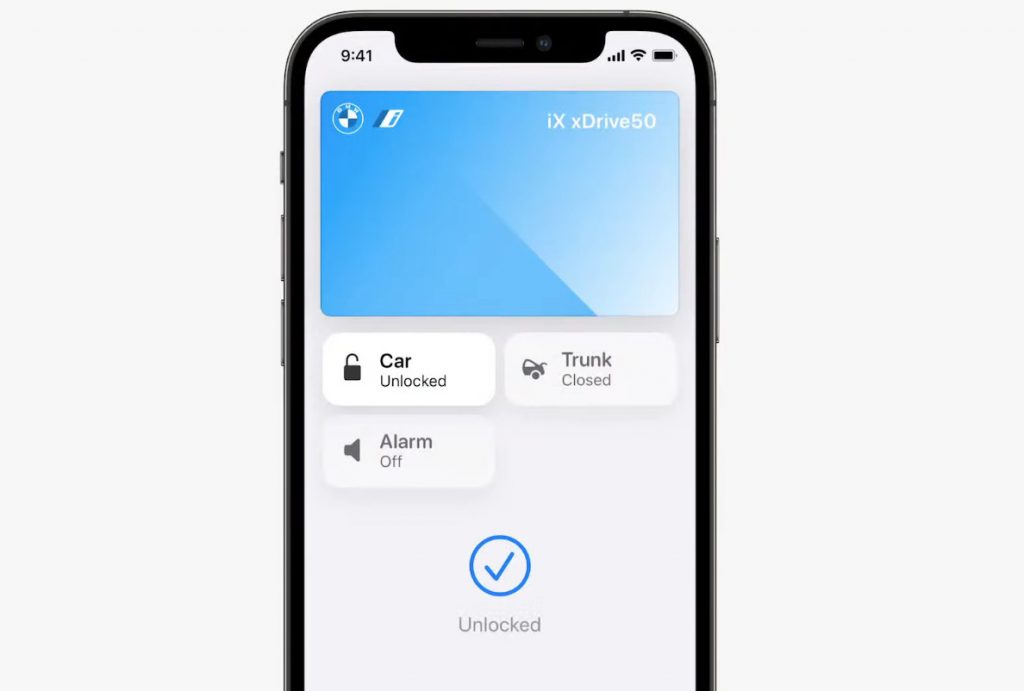 iPhone has some advance option like it can unlock your home, your garage, your hotel room, and even your workplace. Unlock, lock, and start your car without having to take your iPhone out of your bag or pocket. Ultra Wideband provides precise spatial awareness. Which is ensuring that you won't be able to lock your iPhone in your car or start your vehicle when the iPhone isn't inside.
Redesigned Weather and Notes Apps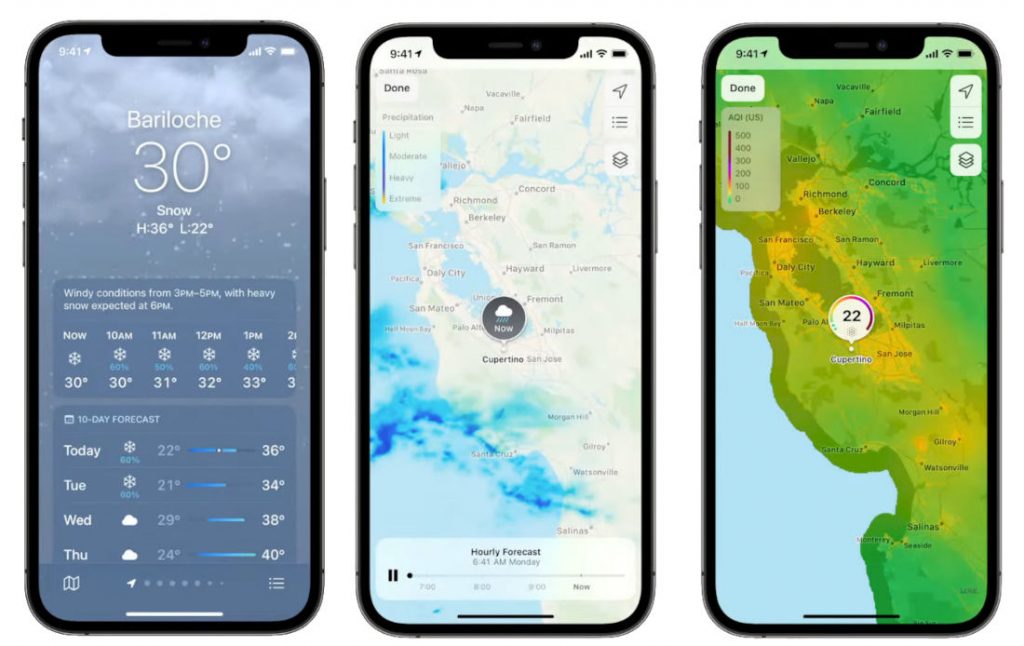 A fresh new look includes graphical displays of weather data. And beautifully redesigned animated backgrounds — along with precipitation, air quality, and temperature maps. Get a notification when rain, snow, hail, or sleet is about to start or stop.
On the other hand, Notes adds user-created tags that make it easy to sharply categorize notes. And mentions allow members of shared notes to notify one another of important updates. An all-new Activity view shows the recent history of a shared note.
Maps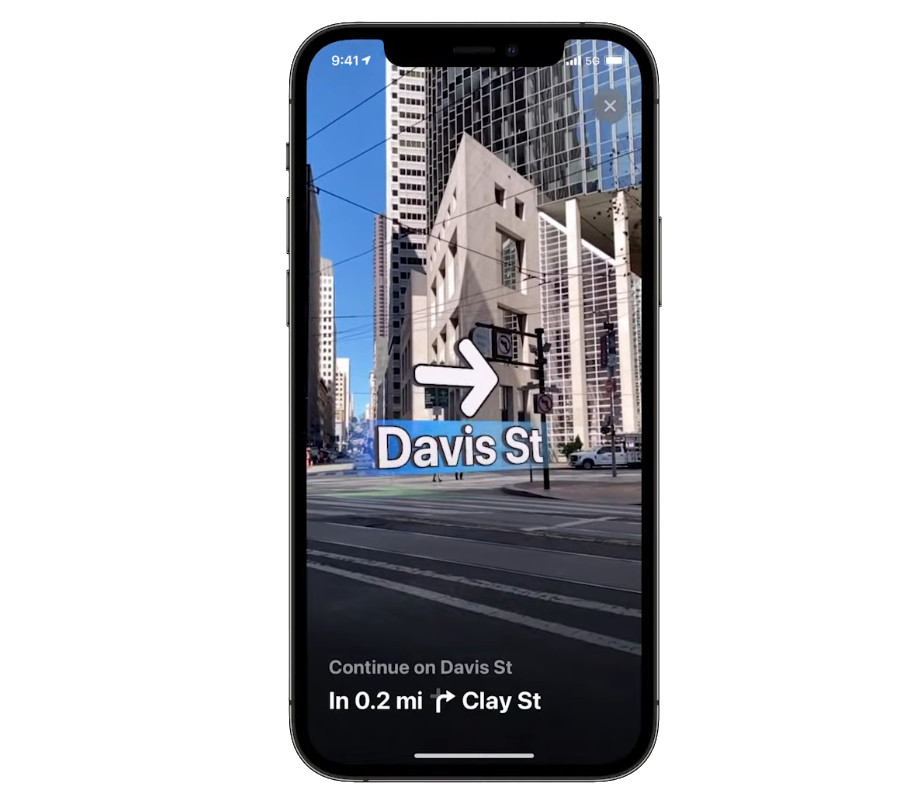 Boost details in cities for neighborhoods, commercial districts, elevation, and buildings, new road colors and labels, custom-designed landmarks, and a new night-time mode with a moonlit glow. However, new driving features include road details like turn lanes, crosswalks, and bike lanes; street-level perspectives as you speak up complex exchange. And a new dedicated driving map that helps you see current incidents and traffic conditions at a glance. Get where you're going with step-by-step directions shown in expand reality. Frequent transit riders can now get one-tap access to all departures that are near them.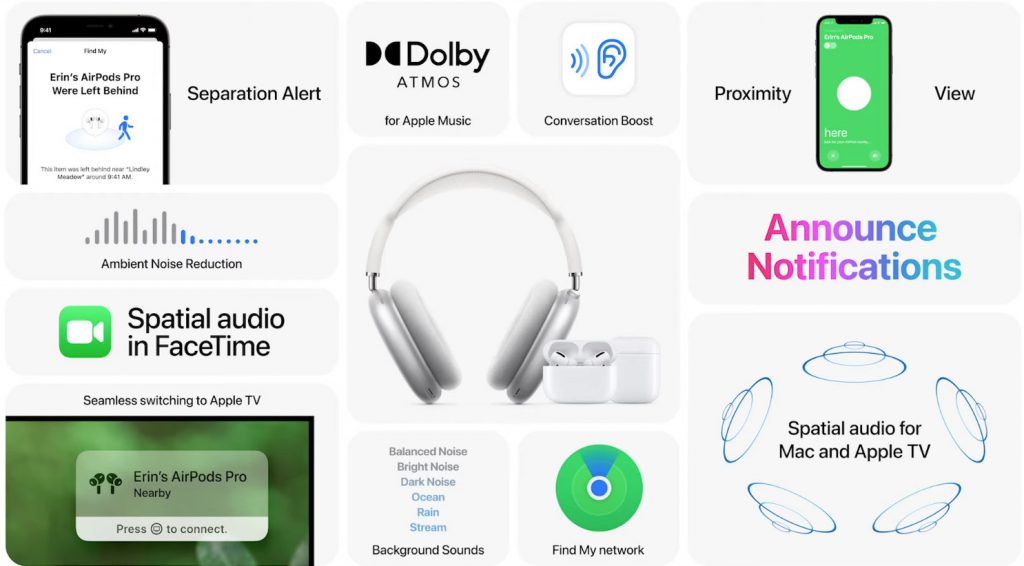 Other features
HomeKit accessory makers can now enable "Hey Siri" in their products, allowing customers to talk to and get responses from Siri on third-party devices.
Accessibility across iPhone expands with new features for VoiceOver that enable users to explore even more details about the people, text, table data, and other objects within images.
Find My launch a new capabilities to help locate a device that has been turn off or erase, as well as live-streaming locations for family and friends who choose to share their location. Enable separation alerts, and if you leave a device, AirTag, or compatible third-party item behind. Your iPhone will alert you with notifications and Find My will give you directions to your item.
Siri adds introduced Notifications on AirPods, the ability for users to share what's on their display just by asking, and more.
iCloud+ merge everything users like about iCloud with new premium features, including Hide My Email, expanded HomeKit Secure Video support, and an innovative new internet privacy service, iCloud Private Relay, at no additional cost. Current iCloud subscribers will be upgrade to iCloud+ automatically this fall.
The Apple TV app now features a new row titled "For All of You" — showcasing a collection of shows and movies based on the interests of selected people or an entire household — perfect for movie nights.
New iPhone setup makes it more seamless than ever to get starte with iPhone. Existing iPhone users can temporarily back up data to iCloud — even without a subscription. For easily transfer their data to a new iPhone.
Translate adds a new Live Translate feature that makes conversation flow naturally across languages. Systemwide translation allows users to translate text anywhere on iPhone.
Availability and eligible devices
iOS 15 will be accessible for iPhone 6s and later iPod touch (7th generation) in the fall, which is around September. iOS 15 beta 1 for developers is already available, and the public beta will be available next month.